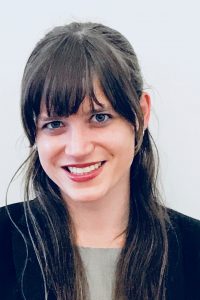 Ashley Hawes recently joined Wingate, Kearney & Cullen, LLP as an Associate. She concentrates her practice in the areas of divorce and family law, with an emphasis on parental rights, and religious, charitable and education law. She also handles matters on behalf of the Roman Catholic Diocese of Brooklyn, as well as individuals and charitable entities involved in litigation and contractual disputes.
In 2014, Ms. Hawes graduated from the University of Florida with a Bachelor of Arts degrees in Political Science and Mandarin Chinese. In 2017, she graduated magna cum laude from Fordham University School of Law, where she received the Archibald R. Murray Public Service Award for her significant accomplishments in pro bono and community service.
While in law school, Ms. Hawes interned at the Lincoln Square Legal Services Consumer Litigation Clinic and Criminal Defense Clinic and the Offices of the Public Defender for Putnam and St. Johns Counties in Florida. In addition, she was a dean's fellow, in which she performed research for the professors at the law school's Neuroscience and Law Center. She also served as a staff editor of the Environmental Law Review.
Ms. Hawes is a member of the New York State Bar Association and is admitted to practice in the state of New York.